How The Conservatory Roof Insulation System works
Most conservatories in the UK have a standard polycarbonate roof with a high U-value. U-value is a measurement used to show the conduction of thermal heat. With a high U-value, your conservatory roof will conduct unwanted heat in the summer, but you unfortunately lose it in the winter, although if you have a low U-value roofing system then it's cool inside when hot outside and easier to regain your own heat in winter.
The PJS Insulation System uses a 19 layer superquilt insulation blanket which is the highest performance multi-foil insulation in the world. It is designed to provide maximum insulation in conservatory roofs.
After the Insulation System has been installed, your conservatory ceiling will be finished to the highest standard with 10mm plasterboard and skim. Our highly skilled decorators will then finish the ceiling to your desired choice. You will notice results from your Conservatory Roof Heating System immediately.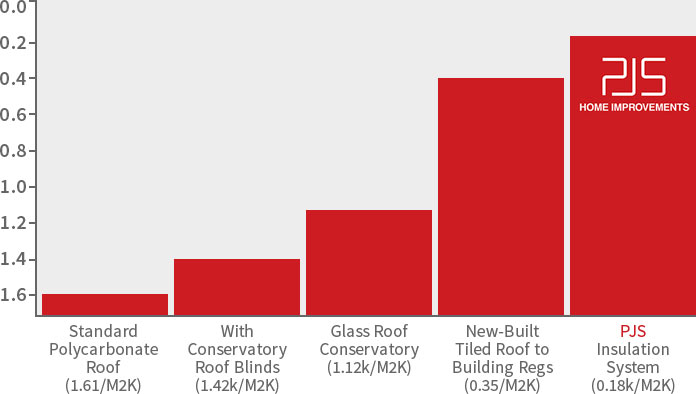 For a free no-obligation quote, please call 01207 239777 or 07958 031725.