Welcome to PJS Home Improvements
We aim to offer a comprehensive range of services across the building industry, working in both public and private sector. We have since cornered the market in specialised solutions for conservatories climate control with our very own cutting edge products.
Since 2009, David has been converting conservatories into all-year round habitable living spaces with fantastic results which have left our customers completely thrilled. No matter how old and unloved your conservatory may have become, we have many different styles and finishes to suit everyone's budgets.
For the last 20 years, we have have all been sold a conservatory in the hope of gaining that extra living space and using it all year round, but unfortunately that isn't the case. Due to the climate fluctuation in conservatories, you can only use the room comfortably for about 4 months a year, so here at PJS Home Improvements, we have designed many different cutting edge and cost effective systems to fix these problems and will enable you use get full use of you conservatory every day of the year.
Nation wide service at the best price
We can install our Roof Conversions and Internal Insulation Systems to almost all conservatories in any part of the UK. Below is a list of our solutions.
We look forward to hearing from you soon!

We endeavour to provide you with a quote within 24 hours of receiving your enquiry
Thermolite Roof Conversions
We will remove your old roof and replace it with a reinforced light weight roof structure, all new light weight tiles and ridges which are only a 7th of the weight of any traditional roof structure. Our tiles have been used for over 30 years in USA and Canada on timber frame buildings and have a 40 year guarantee. We can also fit new Velux windows in your new roofs for maximum day light. Our Thermolite Roofs are fitted with maximum insulation and achieve a U - Value of 0.16 which is slightly better than our competitors. These really are the future proof roofs and come with a 10 years guarantee. We use many different roof tiles and colours to match in with your house roof.
Benefits of PJS Home Improvement's Thermolite Roof Conversions
10 year gaurantee
Light weight tiles
Maximum insulation.
Tile colours

Pewter Grey
Stone Black
Plum
Brick Red
Chestnut Brown
Mist Grey
Brandywine
Red Rock
Olive
Sage Green
Grey/Black Blend
Evergreen
Ash Grey
Granite
Graphite
Nottingham TapcoSlate Mix
Concord TapcoSlate Mix
Coachman TapcoSlate Mix
Brunswick TapcoSlate Mix
Wintergreen TapcoSlate Mix
Charcoal

View our full range of Tile colours >
Read more about Thermolite Roof Conversions now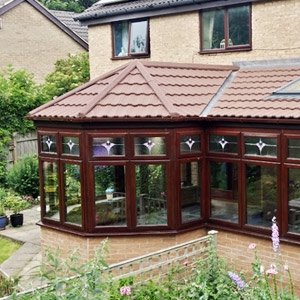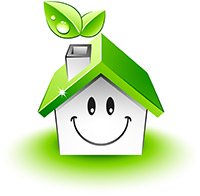 Conservatory Roof Insulation System
This system is by far our most successful product we have fitted our internal insulation systems all over the UK with fantastic results. This system is the most cost effective solution with a five year guarantee. Please visit our Conservatory Roof Insulation homepage for more details.
A Range of Conservatory roof services:
Conservatory Roof Insulation System for Glass Roofs - From £1,500
Internal Insulation Systems with UPVC Cladding - From £250
Pelmet Bulkhead - From £1,500
Complete Conversions
Read more about Conservatory Roof Insulation System now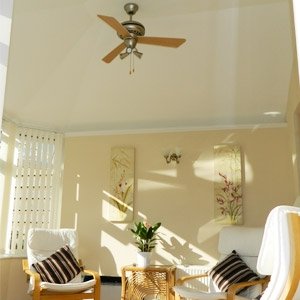 A range of professional building services to offer
We provide developers, the public Contractor, one-off clients with a high quality of service, using our extensive supply chain. We can adjust our services to suit that of the client's requirements, this will be carried out with efficiency and minimum disruption.
We are specialists in the following:
Fitted Kitchens and Bedrooms
UPVC Doors, Windows and Conservatories
Internal Doors
Hardwood/Laminate Floors
Loft Conversions/Loft Storage Space
Open staircases
Property maintenance
Read more about our professional services